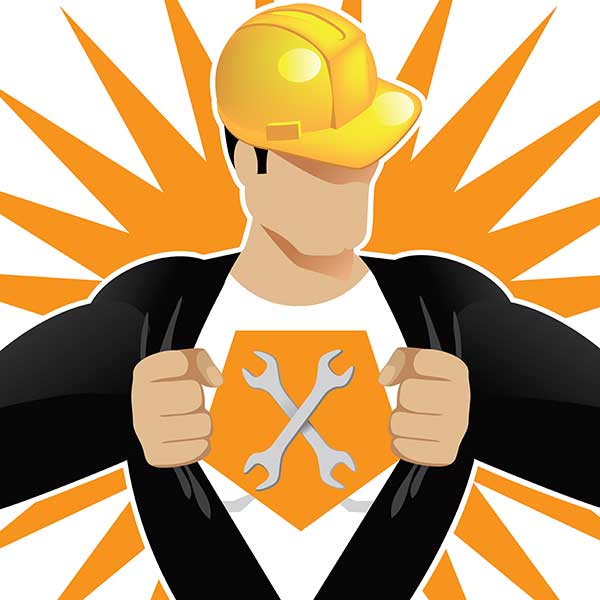 We are heating and cooling professionals! We maintain a high level of quality among our staff. All of our installers and technicians are trained on a regular, on-going basis. We, and they, are certified by the following industry organizations:
License Numbers: S1-0393975, SM1-2005 | HIC-0630546
OSHA Certified | EPA Certified | Insured

Lennox Premiere Dealer
All Lennox® Dealers are expert HVAC professionals trained to take care of any comfort issue you may have. Lennox Premier Dealers are the best of the best. Every Lennox Premier Dealer is trained to deliver a level of comfort and service that exceeds customer expectations. Because Lennox Premier Dealers understand that actions speak louder than words, instead of just talking quality, they practice it through listening and responding to your comfort needs.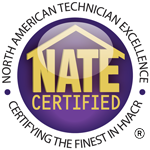 North American Technician Excellence (NATE)
North American Technician Excellence (NATE) is an independent, third-party organization that develops and promotes excellence in the installation and service of heating, ventilation, air conditioning, and refrigeration equipment by recognizing high-quality industry technicians through voluntary testing and certification. Our technicians have passed the rigorous testing necessary to qualify as NATE Certified Technicians.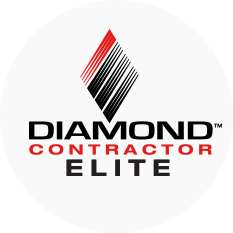 Mitsubishi Elite Diamond Contractor
Our MEUS Elite Diamond Contractors are independent dealers with the highest level of accreditation, training, and hands-on expertise who have invested time to professionally develop their craft at one of Mitsubishi Electric's approved training centers.
The only way that you can be certain of full warranty protection and unmatched performance is by purchasing your Mitsubishi Electric product from an authorized dealer.
Mitsubishi Electric Cooling & Heating has selected the finest HVAC distributors in the industry to carry these products and, working with them, we have assembled the best and most knowledgeable HVAC contractors (our Diamond Contractors) to provide you with the finest sales, installation, and service support possible.
We have spent millions putting this team in place to serve you and we highly recommend that you call upon this network as your best and most reliable source for Mitsubishi Electric's high quality and reliable split-ductless products.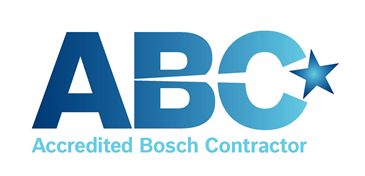 ACCREDITED BOSCH CONTRACTOR
Choosing an Accredited Bosch Contractor to install your Bosch product gives you an additional one-year extended warranty on all products eligible for the accredited program. Only Accredited Bosch Contractors can offer the one-year extended warranty on top of the standard factory warranty. Accredited Bosch Contractors are trained & accredited by Bosch Thermotechnology, offering superior service.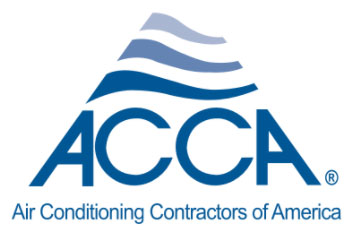 Air Conditioning Contractor's Association of America (ACCA)
The Air Conditioning Contractor's Association of America is the heating and cooling industry's leading trade organization. ACCA members adhere to a standard of ethical best practices that is your assurance of quality and professionalism. We are an active member in good standing with ACCA.
The Better Business Bureau (BBB) system in the U.S. extends across the nation; coast-to-coast, and in Hawaii, Alaska, and Puerto Rico. Since the founding of the first BBB in 1912, the BBB system has proven that the majority of marketplace problems can be solved fairly through the use of voluntary self-regulation and consumer education.

OCCUPATIONAL SAFETY & HEALTH ADMINISTRATOIN
With the Occupational Safety and Health Act of 1970, Congress created the Occupational Safety and Health Administration (OSHA) to ensure safe and healthful working conditions for working men and women by setting and enforcing standards and by providing training, outreach, education and assistance.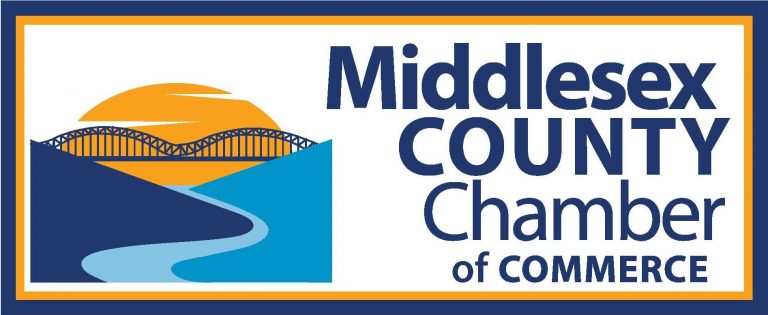 Middlesex County Chamber of Commerce
The Middlesex County Chamber of Commerce is a dynamic business organization with over 2,175 members that employ over 50,000 people. We strive to be the voice of business in Middlesex County and the surrounding area.