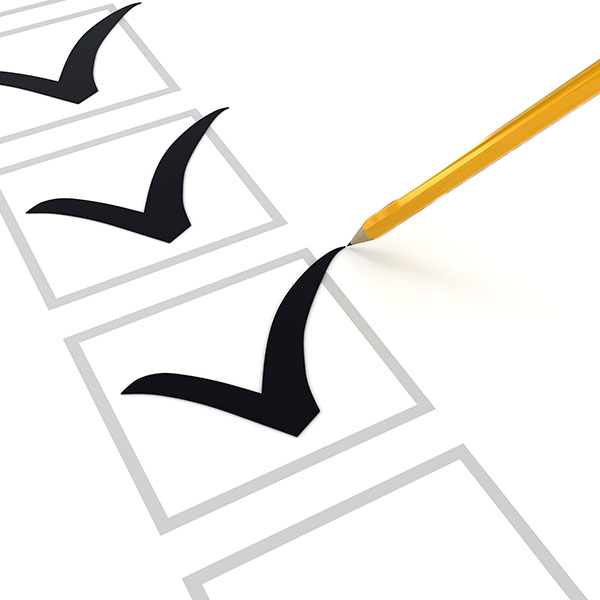 At Absolute Air Services, LLC we strive for 100% satisfaction in everything we do. We value your opinion and invite you to tell us and others about your experience with us. Please take a few moments to tell us what you think by leaving us a review here on our website or on any of these popular review sites or social networks.
Read what other customers have said about us.

All trademarks or brands on this page are registered by their respective owner and are not affiliated with our company, nor do they endorse or sponsor our products or services.
Reviews of
Absolute Air Services, LLC
(Based on 23 rated reviews)
04-Jan-2019
Product or service reviewed: Ductless AC and Heat units
Wow! Truly can not say enough good about this company. From our design and consultation with Chuck, to the install and follow-up with Andrew and Nelson. This company was timely, competitively priced, professional, clean and courteous. Highly recommend and have no regrets! Would use them again in the future for any other house we buy. Fantastic company!
14-Jan-2018
Product or service reviewed: heating
I am extremely impressed and thankful for this company. We woke up twice this winter with our furnace not working and our house extremely cold. We called them, they showed up and fixed our problem. Always extremely informative and honest. I recommend this company to everyone !!
29-Sep-2017
Product or service reviewed: Mitsubishi Mini-split system
I wanted to also say to you that the new units are working great. We are very happy with the guys from your company that we worked with. Chuck came out to give us a quote and he was very knowledgeable, friendly and respectful of our home and the pets running around. He developed a configuration that seemed to meet our needs without trying to sell us unnecessary items and he explained everything to us. When we sought other estimates, one contractor suggested a different configuration that seemed to make some sense. Trusting Chuck, we invited him back to consider the new configuration and he promptly came out and agreed it might be a better setup. He then adjusted his estimate accordingly. After we got our third estimate, we decided to go with Absolute. On the day of the installation, Chuck was there to explain the installation to the two installers. Our house is unique in that it has double walls on two sides of the house. This presented a bit of a challenge to the installers because of the thickness of the walls that they would have to go through. The installers, Josh and Anthony, came when they said they would come and worked steadily through the day. They too were very knowledgeable, friendly and respectful of our home and pets. It took four days to complete the installation but they did a nice job and cleaned up when they were finished. Please share these comments with your team and we hope to recommend Absolute to anyone that needs any HVAC service. Thanks again.
07-Sep-2017
Product or service reviewed: Gas Boiler water heater
The staff at Absolute Air Services were very kind and courteous, Josh & Andrew the technicians were very professional and did a great job. Sincerely Robert and Francesca Pelc of New Britian, CT
Francesca Pelc
NewBritain, CT
01-Aug-2017
We have used the services of Absolute Air Services for many years now and never have been disappointed. Their service is excellent, very timely, reasonably priced and all their staff is very knowledgeable, friendly and professional. I highly recommend this company!
19-Jul-2017
Product or service reviewed: Mitsubishi Split installed
Josh and Joe were fabulous, very competent and considerate. We had an excellent experience.
13-Jul-2017
Product or service reviewed: Cooling and Furnace System
I cannot speak highly enough of Absolute Air Services in Middletown, CT. My central air died on me in the middle of the heatwave at the end of June- and considering I was a full-time telecommuter, I was desperate to find an experienced contractor to remedy my situation and NOT get taken for a ride. Understanding my situation (I was working in 90 degree temps and sleeping in 80 degree temps for days/nights on end), the Absolute Air Services team worked with me to get the necessary people out to my place to diagnose, quote, provide recommendations, expedited the necessary paperwork that my HOA required (I live in a condo complex which has their own approval process for major updates/contract work), order the equipment and then expedite my install. They moved things around in order to get me back up and working - which I cannot thank them enough!!!! Through my desperation, I STILL received fair pricing (I got 4 other quotes), timely service and quality work - which is rare these days, especially when one is desperate as I was. Every single person I dealt with treated me with courtesy, empathy and honesty, even as I suffered from heat & sweat-induced crankiness LOL!! Josh (diagnostics and install), Chris (sales/quotes), Alana and Christine (intake/administration), Rick (install manager), Dave/Brian/Steve (install experts); Bonnie (co-owner/administration) were all wonderful to work with. Absolute Air Services team is definitely a business worth trusting and doing business with!
Janice Iglesias
Middletown, CT
06-Jul-2017
Product or service reviewed: Mitsubishi,mini-split
Chuck Palmer was our salesman. He was very pleasant and honest about what size units we would need for our home. We own a large 112 year old Victorian and the units he quoted us cool our house perfectly. The units are whisper quiet you don't even realize they are on. We would also like to compliment the 2 young men who installed our units. Josh and Allen were VERY professional, clean and respectful while in our home. We highly recommended Absolute Air to anyone who is tired of using window air conditioners! Thank you! Fred and Anita
Fred wallner
New Britain, ct
03-Jul-2017
Product or service reviewed: Replace water heater
Absolute Air provided superior customer service when our gas water heater stopped working and had to be replaced. Absolute was very responsive to our needs and did the work to remove and replace the water heater on a Sunday! We highly recommend Absolute. They are professional and did an excellent job in our home.
Patrick DeLorenzo
Bloomfield CT
02-Jul-2017
Product or service reviewed: AC Repair
We were facing a non-working AC on Sunday over a very hot holiday weekend with our little grandkids staying over. Called the emergency service hoping to get someone here on Monday. Steve, the owner, called us back within minutes of leaving a message saying he was not far from us and would be right over. He arrived when he said he would be here. Diagnosed the problem within seconds. Fortunately the fix wasn't major and we're back to a cool house. That is service!!!
Jim Heisler
Bloomfied, CT.
29-Jun-2017
Product or service reviewed: Heat/AC diagnostic and repair
After some condo renovating my father in his attempt to update the thermostat blew the transformer. Being the summertime, I contacted several other companies who never emailed/called back and I began to think I would spend the whole summer without air. Absolute Air within 24hrs returned my phone call and through a cancellation I got in the next day. The receptionist was personable and amazing! And Kevin was awesome! He was super fast, informative, and gave me great advice. I wasn't pressured into buying or replacing any parts of my ac/heat pump system but at the same time gave me his recommendations/advice which from past experiences being a woman I have had to deal with the opposite. Love this company and will remain a loyal customer for my future needs.
19-Jun-2017
Product or service reviewed: New HVAC system
Absolute Air installed a new HVAC system and all new ductwork in the 1892 house that I'm renovating. Rick and his team designed a killer layout that's functional, efficient, and works with the layout of the house. I can't say enough about the entire Absolute Air team, from people in the office to the installation experts. They were all very professional and courteous.! Thank you for a job well done!
Tom McCaughey
Portland, CT
11-Jun-2017
Product or service reviewed: Annual A/C Maintenance
Tech (Andrew) was On-Time, Courteous/Friendly to My Questions, and Knowledgeable. Have had nothing but GREAT Service since becoming a Customer of this Company in 2014.
07-Jun-2017
Product or service reviewed: air conditioner maintenance
Andrew Colloccio was friendly, courteous, and efficient in servicing our central air conditioning system today. He is an asset to your company.
William Prentice
NEWINGTON
06-Jun-2017
Product or service reviewed: Replace Heat/Air Conditioning
We just had our heat/air conditioning replaced. Absolute Air Services has been great through the entire process, from providing estimates to installation. The technicians were professional and courteous. Bonnie made the rebate process so easy. Absolute Air also maintained our previous system, and we look forward to working with them in the future. We highly recommend Absolute Air.
06-Jun-2017
Product or service reviewed: Air conditioning and heat maintenance
Absolute Air Services and their staff are there when you need them! Always courteous and helpful. The regularly scheduled maintenance for air conditioning and heat take the worry out of the change of seasons. Andrew Coloccio just complete our air conditioning maintenance - on time and with a smile. Thanks!
Jo Montgomery
Old Saybrook, CT
31-May-2017
Product or service reviewed: 2017 Spring AC Maintenance Service
We just had our annual Spring AC Maintenance done today by Josh from Absolute Air Services. As usual, he did a thorough and excellent job in checking everything, replacing the filter, etc. Josh adjusted our thermostats and gave us a demo on how to utilize the thermostat. Since our furnace and AC unit is 16 years old, he also spent some time providing us with information on some of the newer, efficient units should we need to replace what we have sometime in the future. Josh is always patient with us answering any and all questions we ask of him. We highly recommend Absolute Air Services!
Ron & Valerie Nagy
Cromwell, CT
02-May-2017
Product or service reviewed: Mitsubihi ductless cooling and heating system
I had a Mitsubishi Electric 4 port ductless cooling and heating system installed by Absolute Air Services after a number of months researching other companies who are certified by Mitsubishi to provide this service. I was extremely pleased with Absolute Air Conditioning Services. The team that came out to install the system was very knowledgeable, professional, efficient and courteous. They had to make some adjustments to the original plan to insure the system would perform at its maximum efficiency. They did this on their own even though the electrical connections would be more extensive. After the installation, a team member (Allen) took his time and explained everything I needed to know about running the system and made sure I had no more questions that he could answer. The office team was easy to work with and very accommodating. The system was also fairly priced. I would highly recommend Absolute Air Services for installing a Mitsubishi ductless cooling and heating system.
Robert Quercia
South Windsor, Ct
27-Apr-2017
Product or service reviewed: New furnace
Absolute air service installed and serviced our furnace. They initially explained the process to us and on the day of the install, were fast and efficient. I would recommend to any home owner looking for reliable, thorough and reasonable company to work on their home.
26-Apr-2017
Product or service reviewed: Mitsubishi unit
I had a Mitsubishi unit installed in my house about a year ago and it was the best decision I have ever made. The installer was very knowledgeable of the product. The installation was very quick and my unit was ready to use immediately the remote is very easy to use almost self explanatory if I have any questions absolute air is always willing to answer them I would recommend this product to anyone looking to heat or cool their house.
23-Mar-2017
Product or service reviewed: Heating and Cooling System
We were completely satisfied with the level of professionalism and prompt service we received from Absolute Air Services. Their customer service has always been friendly and courteous. We have and will continue to recommend them to friends and family.
Ralph Triompo and Debra Triompo
East Hampton
28-Nov-2016
Product or service reviewed: Service
Five words for the five stars: ~ Thorough ~ Quick ~ Efficient ~ Informative ~ Reasonable A definite recommendation!
David de la Cruz
Middletown, CT
07-Sep-2016
Product or service reviewed: Air Conditioner replacement
I was very happy with the service provided when we needed to update our 30 year old air conditioner. The salesperson worked hard for our business and did a tremendous amount of legwork to help us identify the right equipment for our special requirements. He stayed connected through the process and followed up to make sure we were 100% satisfied with the installation. The installation team was also first rate. I couldn't be happier with the services provided by Absolute Air Services and would call them first the next time I have a need for any heating or air conditioning equipment.
Jeff Yardis
Middletown, ct.